The highly anticipated 'TicoBlockchain 2022' event organized by Asociacion Blockchain Costa Rica was successfully held on November 17, 2022, drawing an impressive attendance of renowned experts, influential regulators, distinguished legislators, esteemed government officials, and prominent industry leaders. The event was a momentous gathering of key stakeholders in the blockchain and digital assets ecosystem, providing a unique platform for knowledge exchange, collaboration, and networking.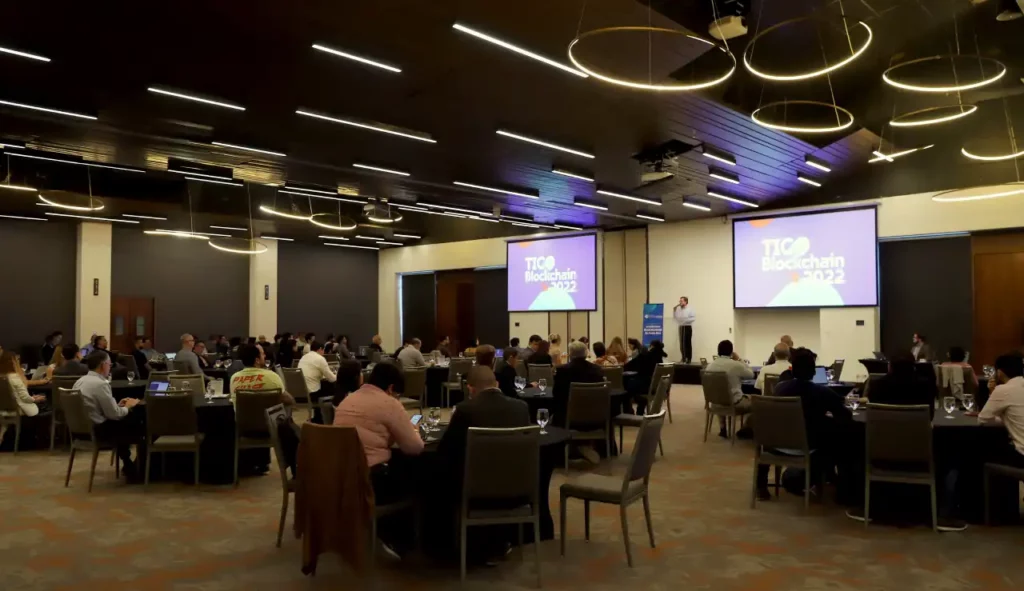 The Blockchain conference agenda was thoughtfully designed to cover a wide range of topics and insights, with a series of innovation keynotes delivered by distinguished speakers at the forefront of the industry. These keynotes provided deep insights into the latest trends, developments, and opportunities in the rapidly evolving field of blockchain technology. The topics covered regulatory aspects of digital assets, DeFi (Decentralized Finance), Web 3.0, ESG (Environmental, Social, and Governance) criteria, and ReFi (Regulatory Finance). The Representative Johanna Obando of the Progressive Liberal Party (PLP) participated as a speaker to present the draft of the Crypto Asset Market Law (MeCA).
In addition to the keynotes, the conference featured interactive panel discussions with esteemed experts from various sectors of the industry. These panel discussions provided a forum for engaging conversations, debates, and discussions on pressing topics such as regulatory frameworks, legal considerations, market trends, and adoption challenges. The diverse perspectives and experiences shared by the panelists enriched the knowledge and understanding of the attendees, fostering a collaborative environment for learning and brainstorming.
Moreover, the conference also showcased solution-based case studies, highlighting real-world examples of successful blockchain implementations and innovative use cases across different industries. These case studies offered practical insights into how blockchain technology is being leveraged to drive positive changes and create value across various sectors. The case studies served as inspirational examples for the attendees, providing tangible evidence of the transformative potential of blockchain technology.
The primary objective of the 'TicoBlockchain 2022' event was to promote technology and innovation in the blockchain and digital assets space, including regulatory aspects related to their development and implementation. The event brought together diverse stakeholders to share knowledge, exchange ideas, and foster collaborations for the betterment of industries, economies, and societies at large.
The success of the event was evident in the overwhelming attendance, engaging discussions, and positive feedback from participants. Asociacion Blockchain Costa Rica takes pride in organizing such impactful events and looks forward to continuing its efforts in advancing the awareness, understanding, and adoption of technology among relevant stakeholders in the future.