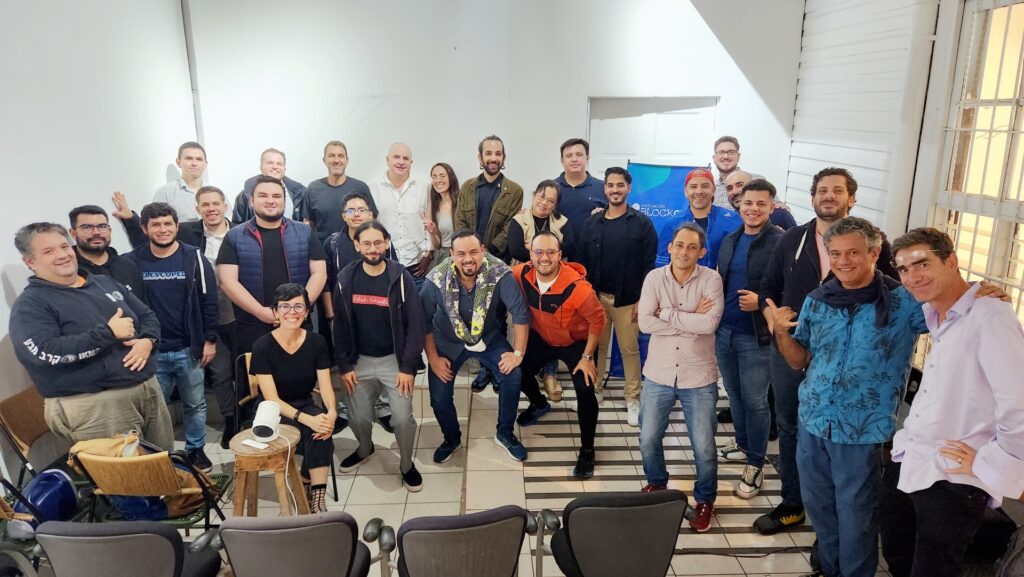 In a focused presentation held on August 22, 2023, at the Crypto Cantina® event hosted by Blockchain Association Costa Rica, Latin American cryptocurrency platform Ripio unveiled its latest offerings and highlighted the growing importance of stablecoins in the region. With more than 10 years of experience in the market and 8+ millions of users, Ripio has established itself as a prominent player in the Latin American crypto sphere.
During the presentation, Matias Dajcz and Karina Caudillo from Ripio introduced the company as a driving force behind the new digital economy, leveraging blockchain technology to empower the region's financial landscape. The platform offers a range of financial products, including Ripio Select, Ripio Card, Ripio Ventures, Wallet, Ripio Trade, and B2B solutions.
Notably, the Ripio team shed light on the rising popularity of stablecoins as a means of combatting inflation, with a particular focus on the Criptodólar $UXD. As an essential tool for protecting assets in inflation-stricken economies, the team showcased the recently introduced stablecoin pegged to the U.S. dollar.
Despite the ongoing sentiment in the crypto market, Ripio is optimistic about the growing usage and acceptance of stablecoins throughout Latin America. With Criptodólar $UXD now available on the Ripio Wallet for both purchasing and selling, users can explore innovative avenues to protect their assets. The UXD stablecoin is hosted on the LaChain blockchain, which primarily caters to the Latin American region.
Explaining the rationale behind such initiatives, Dajc and Caudillo highlighted the adverse impact of inflation, explaining how it steadily erodes the value of traditional currencies. To counteract this trend, Criptodólar $UXD provides a secure and innovative means of asset preservation. Notably, this stablecoin proudly stands as the first U.S. dollar-linked stablecoin crafted by Latin Americans, for Latin Americans.
Ripio's introduction of the UXD stablecoin marks another significant step towards providing Latin Americans with accessible and reliable financial solutions amidst economic volatility. By leveraging blockchain technology, Ripio is at the forefront of empowering individuals and businesses to thrive in the rapidly evolving digital economy, bolstering the region's financial potential.