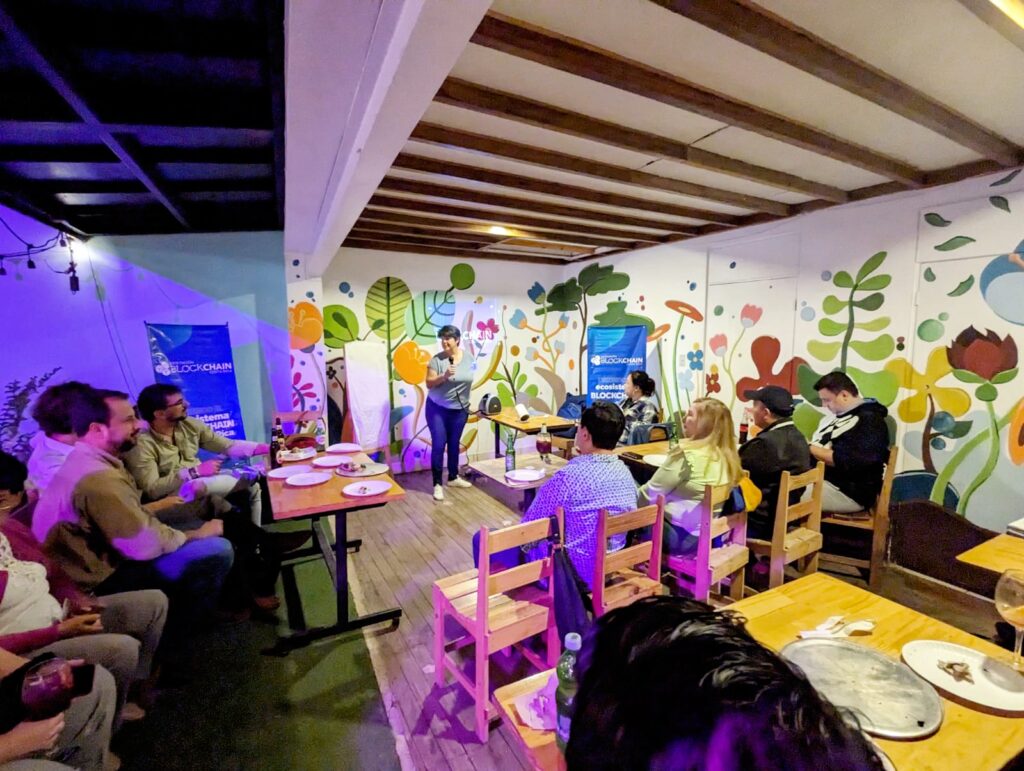 In the fast-paced world of blockchain technology, staying up-to-date with the latest trends and developments can be a challenge. The Association Blockchain Costa Rica (AsoBlockchain) recognizes the importance of introducing newcomers to the blockchain world and providing them with the knowledge and resources they need to navigate this complex landscape.
To accomplish this, AsoBlockchain organized a Cripto Cantina onboarding session called "Sesión para normies" on September 05, 2023, at Jardin de Lolita in Barrio Escalante. This session was specifically tailored for individuals who are new to the blockchain space but eager to learn.
Attendees were treated to complimentary pizza and had the opportunity to engage in practical activities such as creating wallets and experimenting with decentralized applications (DApps). The session aimed to demystify blockchain technology and provide a comprehensive overview of its applications and benefits, catering to individuals from diverse backgrounds who may find the technical jargon and complex concepts daunting.
The Association Blockchain Costa Rica (AsoBlockchain) is dedicated to educating and promoting the adoption of blockchain technology in Costa Rica. As part of our ongoing efforts, we invite everyone to join us for the next Cripto Cantina event. Stay tuned for updates on the date, venue, and agenda of the upcoming event.